Yikes! More bugs! I've prepared a new build full of bug fixes. As always, you can find the latest build here. This build also contains something that Touhou fans might enjoy…
To see a list of all of the latest fixes and additions, scroll down beneath this gorgeous illustration by AlterTheStars!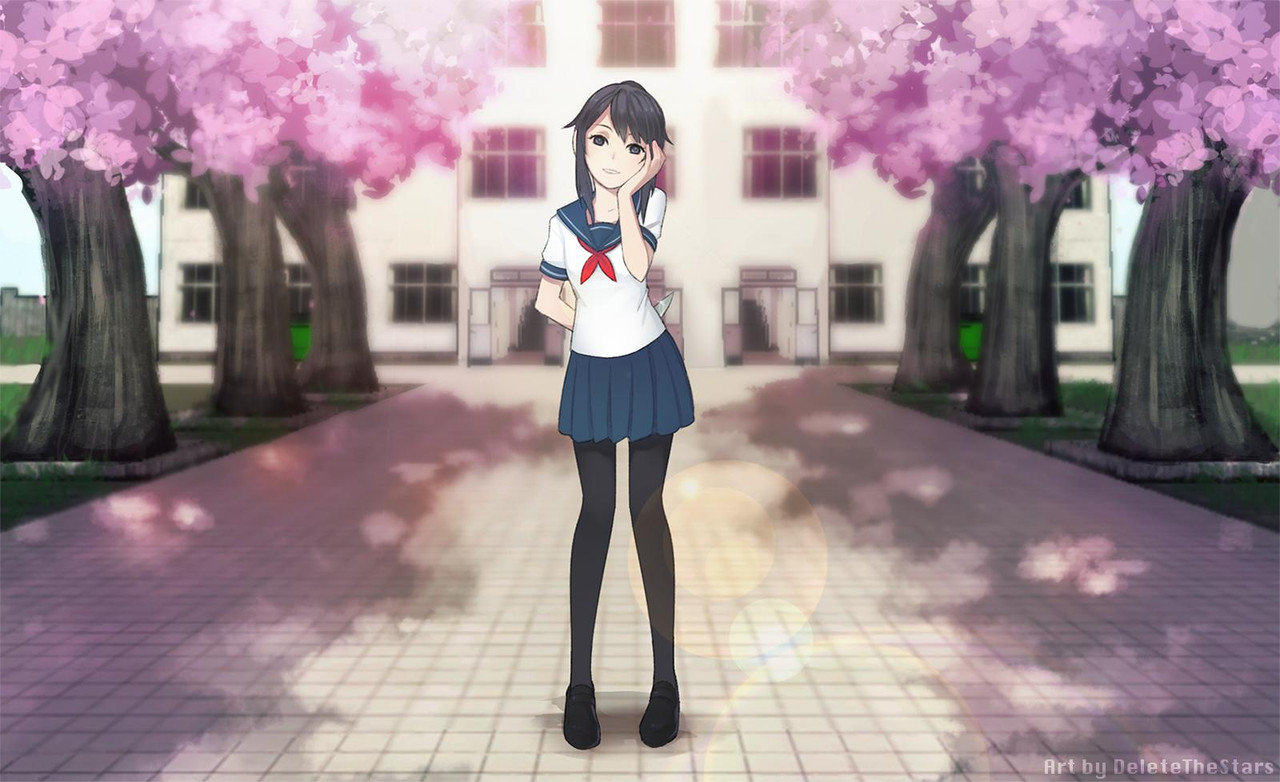 Fixed bug that would make it possible for Yandere-chan to overhear the purple-haired girl's rooftop conversation by standing in the room directly beneath her.
Fixed build that would cause the cyan-haired girl's bra task to automatically be completed under a set of very specific circumstances.
Fixed bug that would allow Kokona to break out of her "being electrocuted" animation if she spotted Yandere-chan looking suspicious.
Fixed bug that would allow Yandere-chan to talk to an NPC who was distracting another NPC, or being distracted by another NPC.
Fixed bug that would cause Ryuto Ippongo to be bald in the "Witness Cam" that appears when a student witnesses murder.
Fixed bug that would allow players to gossip about dead students.
Added "Accept / Refuse" button prompts when the "Will you accept this task?" window appears.
Replaced the "Quit Game" option on the pause screen with a "Return to Main Menu" option.
Added a sound effect when the vending machine dispenses a can.
Added a new Easter Egg.
I know it's only been two days, but I need to bring this up again. I'm getting a flood of really useless and annoying e-mails, and sifting through them all is seriously cutting into my development time. Before e-mailing me, please think carefully about whether or not your e-mail is really worth sending. I may make a blog post elaborating about this problem soon.