A new build is available! Click here to grab it!
You know the drill! Scroll down past the pretty fan-art by alicerbear to see a list of the latest bug-fixes.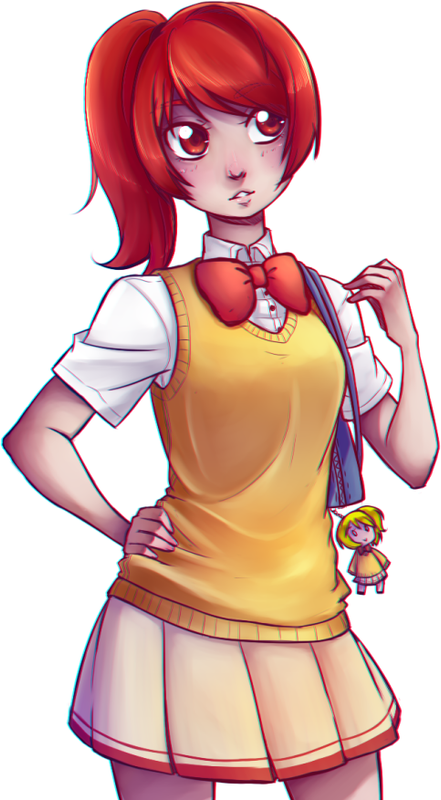 Fixed bug that would cause puddles of water to count as puddles of blood, and require cleaning in order to fulfill the "mop up blood" objective for escaping arrest.
Fixed bug that would cause the purple-haired girl to freeze in place when checking her locker for a note, unless the player was pointing the camera at her.
Fixed bug that would prevent Yandere-chan from interacting with other students after using a garbage bag to cover a corpse up with trash in the dumpster.
Fixed bug that would cause Yandere-chan to freeze in place permanently if the player pressed the crouch button while simultaneously attacking an NPC.
Fixed bug that would allow the player to dump water on the purple-haired girl's head multiple times in a row, causing many buggy side-effects.
Now, when Senpai witnesses Yandere-chan commit murder, all students freeze in place and look at Yandere-chan with horror.
Fixed bug that would cause Yandere-chan to laugh endlessly without ever stopping if she was laughing as the day ended.
Fixed bug that would cut off a character's speech if Yandere-chan took a photograph while a character was speaking.
Fixed bug that would make the new student (Ryuto) appear bald after the witnessed murder.
Added cloth physics to Ryuto's bandana, thanks to help from Saracen!
Unless some super serious bugs are discovered between now and October 1st, this is probably the last "bug fixing" update for now. I hope I took care of all the more noticeable problems!