I watched some new players experience the game for the first time, and made a few adjustments to the game to fix some common gripes!
To see a list of everything I changed, scroll down past this stunning artwork by Sor☆!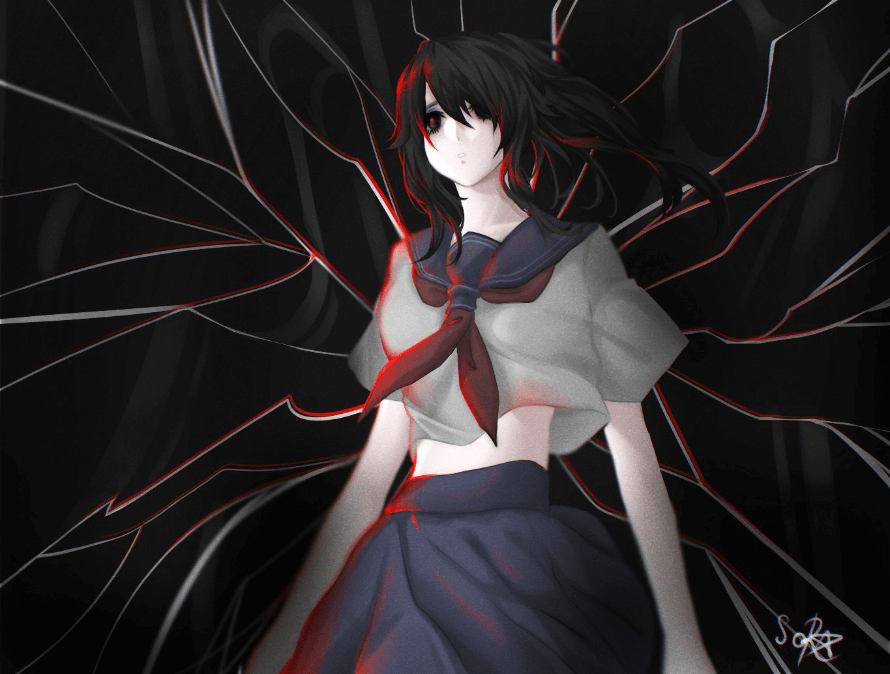 Fixes, Changes, Additions
Yandere-chan can now find a bookbag, place an item inside of it, wear the bookbag over her shoulder, and use the bookbag to transport the item. This frees up her hands to carry another item. This means that you can easily transport two objects (like radio + remote control) without having two make two trips. The bookbag can be found hanging on the wall next to Yandere-chan's locker (enter the school building from the right-most door.)
The "Weapon Bag" from the ABC Challenge (allows you to transport any type of weapon without arousing suspicion) is now an aspect of normal gameplay. You can find it right next to the bookbag. You can wear the weapon bag and bookbag simultaneously; this means that you can transport a concealed weapon and concealed item at the same time!
Added something to the rooftop. It doesn't have any functionality yet, but it will in the near future! Hmm…what do you think it might be used for? Have fun speculating!
It is no longer possible to report a corpse to a teacher if you are currently bloody/insane, or if a student has just taken a photograph of you committing murder.
Fixed bug that prevented Social Butterflies from reacting positively to a note in their lockers attempting to arrange a meeting about "Your Friends".
Fixed bug that would cause Raibaru to stand at the location of Osana's death and talk to the air, if Osana was killed while she wasn't present.
Fixed bug that caused Osana to float up in the air if her phone was stolen on Thursday and it wasn't given back to her until after 4:00 PM.
Fixed bug that caused the wrong string of text to appear when using the "How to gain Info Points" command from Info-chan's screen.
Added some props to the Home Economics room! It's not finished yet, but it's a lot better now than it was before!
Fixed bug that could make Raibaru get stuck on a glass door while attempting to walk into the school building.
The "students' dead bodies clip through walls when they are killed" bug should finally be fixed now!
Raibaru now runs when she is going to a water fountain for a drink, instead of slowly walking.
Raibaru now runs when she is investigating a radio, instead of slowly walking.
Updated Geiju's hair texture.
Some players were encountering a bug where certain students would die in one save file and then stay permanently dead across all other save files, even if the player deleted all their save data and started a new game. (…whoa…that's…kinda spooky, actually…) To provide a potential solution for this bug, I have added some "hidden debug functionality" to the Demo Checklist screen. If you press the "R" key at the Demo Checklist screen, you will reach a window that allows you to completely delete all Yandere Simulator registry entries from your computer. This will wipe of your save data and reset your game to a completely blank state, potentially solving the "permanently dead students" bug.