Yikes! There were some serious bugs in the previous build! Here's a new build that addresses many of the problems that people have been reporting.
Scroll down to see a list of all the bug fixes!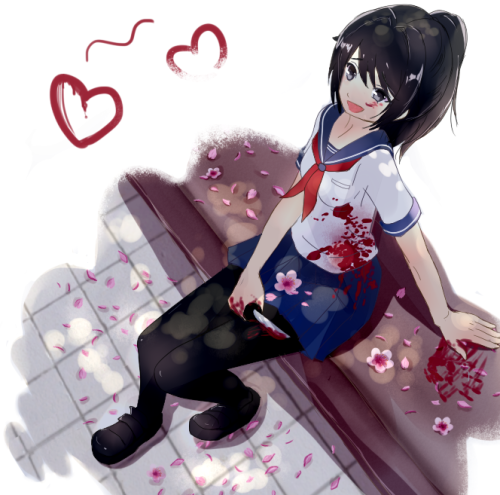 Fixed bug that would allow Yandere-chan to go to class while a mind-broken student was committing murder, causing a bunch of other bugs to occur as a side-effect.
Fixed bug that would cause your kidnapped victim's school uniform to not be the uniform that the player selected for the school's students to wear.
Fixed bug that would cause a mind-broken student to attend class instead of permanently standing still and waiting for orders from her master.
Fixed bug that would sometimes cause inactive parts of the game's interface to appear in the background when using the tape player.
Fixed incorrect text in the "Return to main menu" window when the window was accessed from Yandere-chan's room.
Fixed bug that would allos Yandere-chan to talk to Kokona while a mind-broken slave was heading to kill her.
Fixed bug that would cause Yandere-chan to turn invisible at the title screen under certain circumstances.
Fixed bug that was causing Yandere-chan's reputation to not actually drop when she skipped school.
Removed the "Tap the S key to lower prisoner's sanity" debug command.
Added new music to Yandere-chan's room and basement.
I wish I had time to fix more bugs, but I'm going to need to pour 100% of my time into the Halloween update if I want to prepare it before October 31st.
Thank you very much for following the development of Yandere Simulator!
One last note: If you haven't seen it already, please read this blog post!